Cost-Effective Toilet Installation in Northeastern Washington
When the locals in Northeastern Washington and nearby areas need toilet installation, they come to Five Star Plumbing. This is because our service includes more than just installations. Instead, we give comprehensive and competent service throughout the entire process. Our experts can install any toilet, thanks to their years of training and experience in the field. We can also help you choose the ideal option for your home or place of business.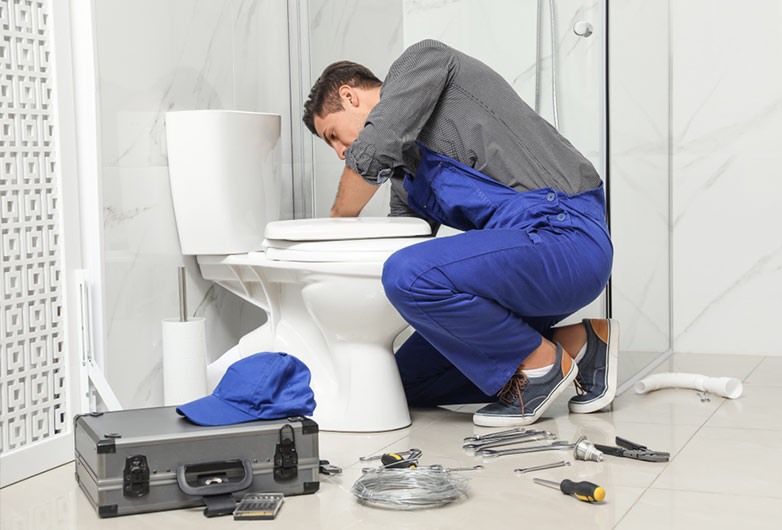 Benefits of a Professional Toilet Installation
Installing a toilet is a common task many individuals think they can handle on their own. However, consulting our plumber for your toilet installation is wise. Here are just some of the numerous advantages of doing so:
Adverse Effects of Improper Toilet Installation
When it comes to toilet installation, only experienced plumbers are required. Trying to do it yourself could lead to the following problems:
A leak will occur if the main parts that hold the tank onto your toilet get set up incorrectly. Use a professional plumber to install your toilet to guarantee everything remains in place.
Your toilet may have immediate and long-term effects if installed hurriedly and carelessly. Flooding could happen if you make a mistake, leading to mold growth and other potential risks.
A toilet that is not perfectly balanced may move when the weight gets applied on its seat, compromising the silicone barrier between the toilet's base and the floor. Besides possible water leaks, the toilet might occasionally emit strong sewage odors.
Look No Further Than The Local Crew
Contact Five Star Plumbing today for professional toilet installation in Northeastern Washington. Call us or fill out the form to schedule an appointment.