Professional Electrical Panel Installation in Northeastern Washington
Need a crew adept at installing an electrical panel? You need a team of professionals that you can rely on no matter what. At Norstar Heating and Cooling, we offer dependable and effective electrical panel installations to residences and businesses across Northeastern Washington and the surrounding areas. We strictly adhere to the highest industry standards while designing, installing, maintaining, and repairing electric power systems and components. Our electricians have the necessary training, tools, and experience to complete the work correctly the first time.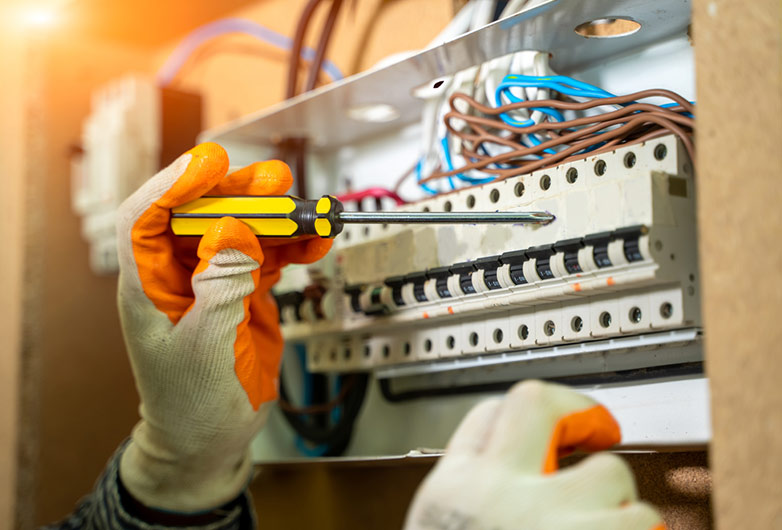 The Value and Advantages of Expert Electrical Panel Installation
Setting up the electrical panel is a challenging and risky process that needs to be left to specialists. Here is what to expect when you work with us:
Adverse Effects of Improper Electrical Panel Installation
Electrical panels are a crucial component of your property because they control the entire system. However, incorrect installation can have the following effects:
Electrical work carried out carelessly or poorly can result in dangerous situations that put people in danger of getting hurt, such as fires, electric shocks, and other hazards. The best way to avoid such risky situations is to hire a qualified electrician to complete the work.
Unprofessional handling of an electrical installation can result in costly mistakes in materials and sometimes life. Employing an experienced electrician prevents these effects while saving you time and cash with fast resolution.
Unprofessional installation of your electrical power system will reduce its lifespan and potentially cause difficulties, costing you much more in replacements. That is why you need to engage a qualified electrician to keep your mind at ease.
Make the Most of Our Electrical Services
For additional professional advice and electric power system servicing, don't hesitate to get in touch with Norstar Heating and Cooling today. Call our team or fill out the form to benefit from a professional electrical panel installation.