Dependable Wiring Repair in Northeastern Washington
A wiring problem in your Northeastern Washington home or business presents a considerable safety hazard. It could also impact your bottom line, productivity, and ability to go about your usual activities. At Norstar Heating & Cooling, we offer residential and commercial wiring repair services performed by our licensed and certified electricians.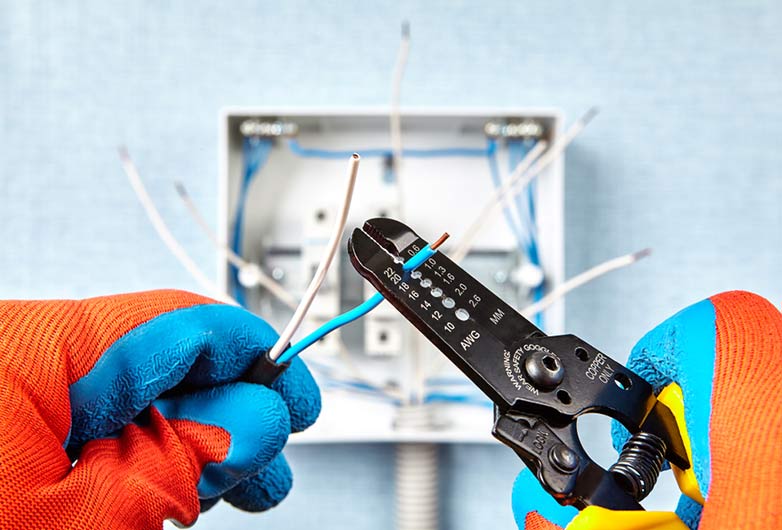 Our Wiring Repair Services
One of the most common electrical repair service requests we receive involves wiring problems. In older homes, the insulation around the wiring may have worn out and exposed the wires, resulting in arcing or a short circuit. Even newly built homes may have wiring problems resulting from improper installation, water exposure, or rodent activity. Our experienced electricians handle all types of residential and commercial wiring repairs. No matter whether you need one light fixture's wiring repaired or an entire office building's wiring fixed, count on us to handle it and get it done right the first time.
Why Repairs Are of Utmost Importance
Wiring problems create a fire hazard. What starts as a hot wire in the middle of a wall void may lead to sparks and insulation that combusts. When a fire ignites and spreads through a wall or attic, you may not realize the hazard until the smoke and flames have spread throughout the structure. This could leave you with minimal time to safely exit your home or building. Professional wiring repairs address these safety hazards. We identify wires improperly contacting each other. We also look for wiring with degraded insulation, burn marks, and other signs of problems. Our electricians remove the old or faulty wiring from attics, garages, walls, and circuit panels and replace it with wiring that meets today's code requirements. Our wiring repairs also ensure that your electrical system has sufficient capacity for your needs.
Common Wiring Problems We Address
Our wiring repairs address many common electrical problems, including
Restore Your Peace of Mind With Timely Repairs
Our wiring repairs give you peace of mind and protect your investment. To learn more or to schedule an appointment with our trusted electricians, contact Norstar Heating & Cooling today by calling our team or filling out the online form.