Professional Lighting Installation in Northeastern Washington
Norstar Heating and Cooling provide professional lighting installations for both indoor and outdoor use. We are dedicated to offering safe, accurate, and effective services for homeowners throughout Northeastern Washington and nearby areas. Whether you want to add new landscape lighting or install aesthetic lighting fixtures in your home, we can take care of your requirements.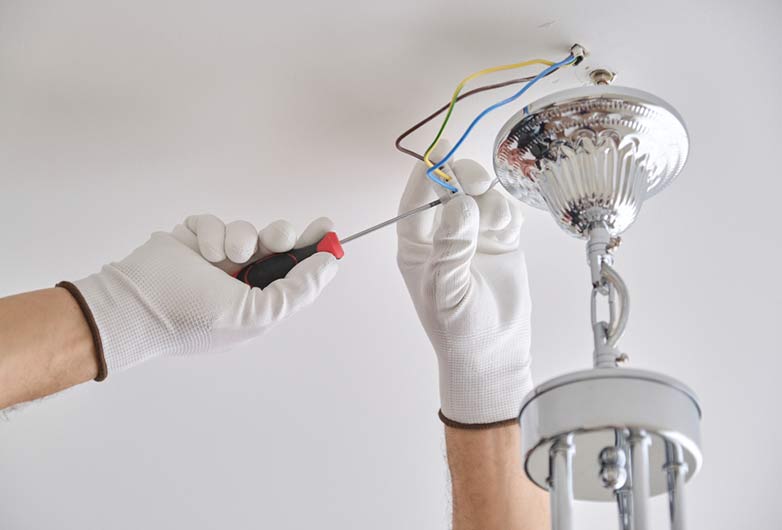 Benefits of Hiring a Professional Lighting Installation Company
Our electricians have a General Contractor License to handle all lighting installation projects. Therefore, working with us gives you confidence that your home and electrical system are being handled with care, and you will gain the following benefits from our professional services:
Common Outcomes of Unprofessional Lighting Installation
Homes tend to have obstacles that make installing lighting fixtures a difficult do-it-yourself task. Therefore, it is advisable to hire our expert crew to do the set-up in order to avoid the following:
Unprofessional installation can sometimes lead to installing single source lights instead of layered lighting, which results in a poorly-lit space.
Installing stronger lighting options makes rooms appear excessively bright because of the intense light, which can result in health problems such as headaches and blurred vision.
Installing a lighting fixture in the wrong position can cause shadows in certain areas of your home, making it difficult to perform your tasks.
Increased electricity bills
Unprofessional installation leads to the use of lighting options like ceiling lights, which consume excess amounts of light energy, raising your bills.
Let's Install the Best Lighting Set-Up for Your Home or Office
Norstar Heating and Cooling can assist you in developing an effective lighting installation plan. If you are looking for a trustworthy and affordable lighting service, speak with one of our specialists today! Call us or fill out the form to schedule an appointment.