Expert Outlet Repair in Northeast Washington
When one or more of the electrical outlets inside or outside your Northeastern Washington home or business malfunctions, turn to our electricians at Norstar Heating & Cooling for professional repairs. Our prompt repair services restore functionality to the outlet and keep your home or building safe. With more than 30 years of experience handling all types of electrical repairs, we have built a solid reputation as the area's trusted provider of outlet services.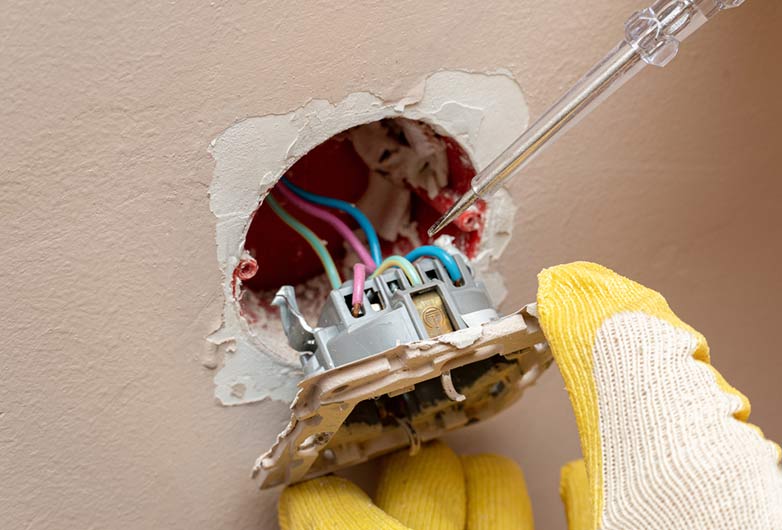 Electrical outlets experience constant stress from the flow of electricity. After years of daily use, one or more of their components may malfunction or fail. Our electricians identify the problem, select the best method for a repair and explain the situation to you. We always treat you and your property with respect, and we get the work done right the first time.
Common Outlet Problems We Address
As one of the most frequently used electrical fixtures in homes and buildings, electrical outlets develop issues related to wear and tear as well as misuse. The common outlet problems we address are:
Our Professional Outlet Repairs Are Just What You Need
Professional outlet repairs address safety hazards related to malfunctions and failures. By repairing the outlet, we help prevent electrical fires and injuries caused by broken outlets. After we repair your electrical outlet, it will work properly every time. You won't have to make frequent trips to the circuit breaker to reset it or try to plug your devices or appliances into other outlets.
To keep your outlets operating properly, we offer preventive maintenance services.
Contact Us For Outlet-Related Issues
Let us provide the electrical outlet repairs you need. Schedule an appointment with our licensed and certified electricians here at Norstar Heating & Cooling. Call our team or fill out the form to schedule an appointment.