Your Home
Comfort Specialist
since 1994
Your Trusted Heating and Cooling Company
in Northeastern Washington
We warm homes, cool workplaces, and keep freezers frosty. Norstar Heating and Cooling proudly serves clients across Northeastern Washington with exceptional, affordable, and comprehensive HVAC solutions and more. Our technicians are trained, equipped, and passionate professionals who strive for excellence in their work.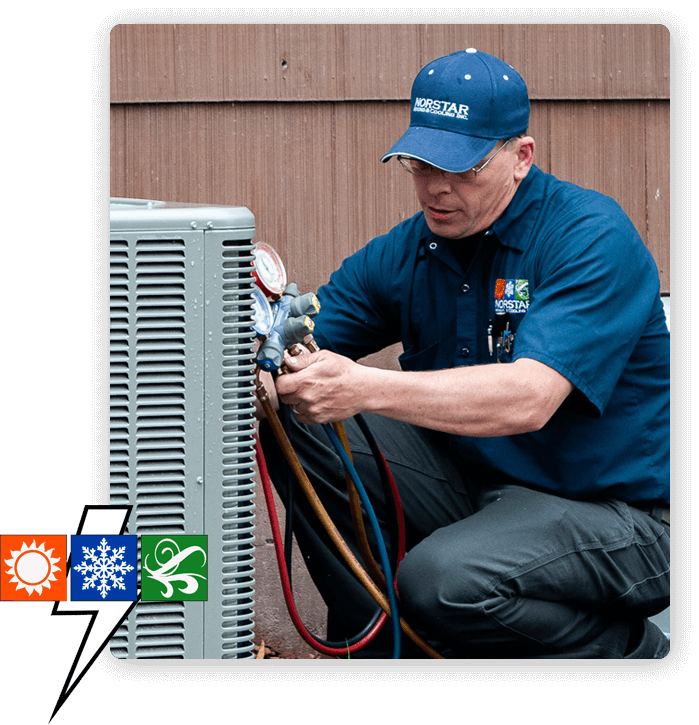 Local homeowners and businesses have relied on Norstar Heating and Cooling for HVAC services in part due to our over 40 years of combined experience. This gave us many amazing opportunities to learn, improve and grow alongside our community. It also shows time-tested proof that our methods produce good results.
Restoring comfort is always a priority, but so is saving money. That's why we encourage our customers to schedule preventative maintenance on a regular basis and get professional diagnostics, repairs, and replacements when needed. We also work hard to find cost-effective options and alternatives when possible.
Our team is ready to put this hard-earned experience to good use on any kind of project, whether it's consultation, repair, maintenance, or installation. Norstar's commitment to quality and comfort means we are always evaluating and improving our services to better suit the needs of our clients in these areas we serve: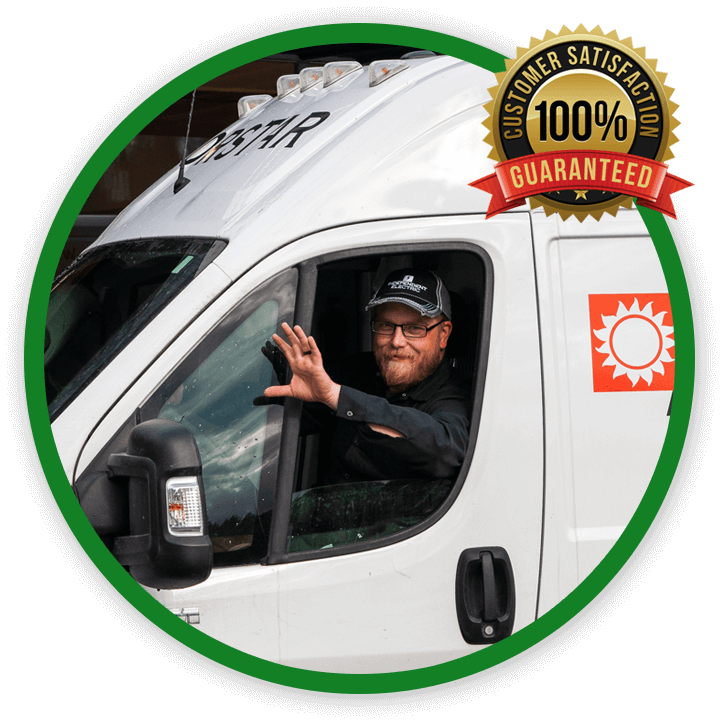 What Our Clients Are Saying

"Tom and Travis came out and did a very nice installation of a gas heater that is performing just as we hoped it would, very nice job, nice guys and we definitely recommend Norstar!"
Stephen Roach
Facebook Review
"Chase and Travis were able to come out sooner than expected to service my pellet stove, identified issues with my chimney and offered info on how to fix it, completed the work quickly, and were very pleasant to interact with. They answered my questions about installing new products, and general questions about proper maintenance of my current setup. Good experience all around!"
"Jeff Wilder and all who helped were very professional and so nice! They also surprised us by getting us in a month early! They cleaned up so well there's no trace of them except for the new A/C unit outside! Extremely pleased!"
Jill Morris
Google Review
"I have used this company for my lopi wood stove maintenance. They are very knowledgeable about wood stoves and can get any parts required in a reasonable time
They have replaced my door seal and saved me money by instructing me on some very east to do maintenance and not pay for a service call. They are friendly and knowledgeable"
David Lewis
Google Review
Take Control and Get Comfortable
Everyone deserves to be comfortable and in control of their indoor climate. After all, it has a profound effect on how your day will go. Our team is here to help property owners take control of the situation by implementing the right HVAC solutions without compromising on your budget.
Emergency services are available for clients facing a pressing or uncertain situation. We also encourage you to contact Norstar Heating and Cooling if you have any questions or want to schedule an appointment for a consultation, repair or installation project.