Garbage Disposal Services in Northeastern Washington
Kitchen garbage disposals provide convenience when you need to get rid of food waste. However, improper use and age-related wear and tear often lead to problems with these kitchen appliances. At Five Star Plumbing, our specialists offer maintenance, repair, replacement, and installation of garbage disposals for your kitchen sink.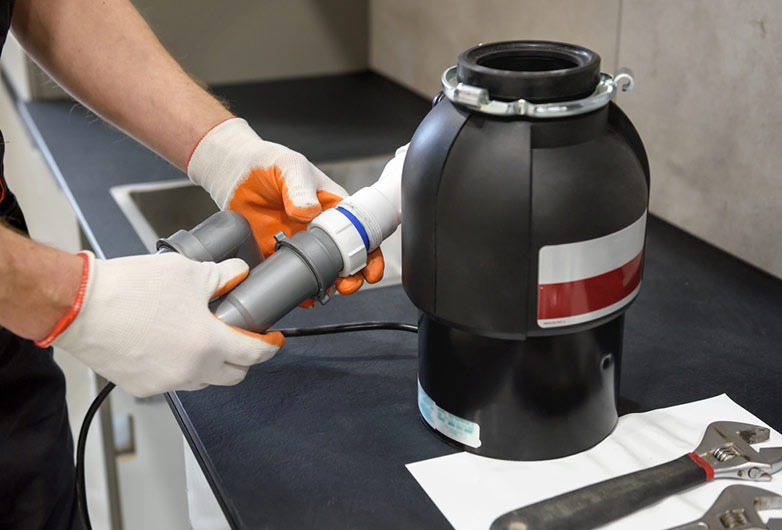 Common Garbage Disposal Issues We Address
Our crew addresses anything that goes wrong with your garbage disposal. One of the most common calls we receive involves a garbage disposal that won't cycle. This often results from a bent or stuck blade or a blown motor. We also address garbage disposals with foul odors. A clog in the drain often causes this problem. Other common garbage disposal issues we address include loud noises, drain backups, no response, and no chopping of food debris.
Our garbage disposal services ensure the safe operation of this kitchen appliance. We check every part of the garbage disposal to ensure that it properly chops the food waste and sends debris through the drain and pipe. With our professional garbage disposal services, you can rest assured knowing that your kitchen drain won't back up or clog as a result of garbage disposal problems.
Garbage Disposal Services We Offer
We perform residential and commercial services for all makes and models of garbage disposals. Ask us today about:
Proper maintenance ensures the safe and effective operation of your garbage disposal. We recommend an annual maintenance visit for this kitchen appliance. During the maintenance visit, our plumbers check the unit's blades, motor, valve, drain pipe, and electrical connections. We lubricate and clean the moving parts and ensure all seals are intact.
Our team can diagnose all types of garbage disposal malfunctions and failures. After a thorough inspection, we locate the source of the issue and determine the best repair option. We explain our findings, and as soon as you agree, we will start the repair. We stand behind our work on all repair services.
After a garbage disposal failure, we offer a range of options for replacing the appliance. Our plumbing company stocks a range of garbage disposals in varying capacities to handle the food waste from your kitchen. We promptly install the replacement product so that you can enjoy convenient food waste disposal.
Contact Us Today For Any Garbage Disposal Concerns
Contact us at Five Star Plumbing at any time for more information about our garbage disposal products or services. You may also call our team or fill out the form to schedule an appointment.