Industry-Leading Solar Panel Repair in Northeastern Washington
Norstar Heating and Cooling is dedicated to offering solar panel repair in Northeastern Washington and nearby areas for residential and commercial buildings, making sure that their solar energy system continues to operate successfully for a long time. Our organization provides a comprehensive range of solar panel services, including visiting and checking the site, identifying the problem, and giving a solution that isn't only functional but also cost-effective.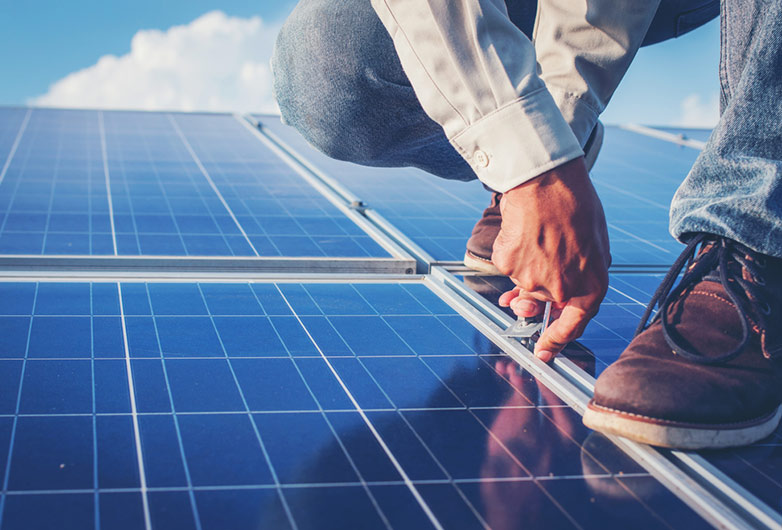 Preventative Maintenance for Your Solar Panel
After your solar panel gets set, our technicians will inspect them at least once a year to see whether they require any maintenance. Also, you can organize a biannual cleaning of your solar panels if you live in an area where they accumulate a lot of dust or debris. If you discover an issue with your solar panels even outside your initial checkup, you can arrange a maintenance appointment with one of our experts.
The Benefits of Solar Panel Repair
If homeowners and business owners replace their solar panels with the help of our professionals, they can profit from a number of advantages.
Our technicians receive regular training and are licensed to analyze and solve any serious issues with your solar panel system.
Routine professional servicing and repairs are crucial for ensuring that your panels operate as long as they can and continue to provide a high power level to your house or place of business.
Repairs will guarantee a decrease in your energy bill, and if the issue gets identified early, there won't be any need for replacement, which could be more expensive.
If your solar panel isn't operating to its full potential, contact Norstar Heating and Cooling, and a technician will be at your location as quickly as possible. Feel free to call us or fill out the form to make the most of your solar panel.