Professional Tub Installation in Northeastern Washington
Many people enjoy taking a relaxing bath at the end of a long day. Households with children and pets also benefit from the convenience of bathtubs. When you need a newly installed bathtub, look no further than our team at Five Star Plumbing. Our licensed and certified specialists have been providing expert tub installation services throughout Northeastern Washington. We look forward to helping you enhance your bathroom with a new tub.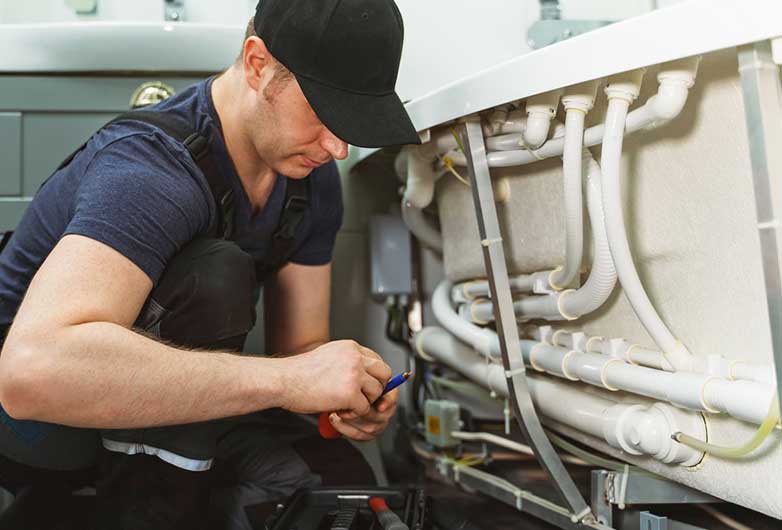 Tub Installations Unlike Any Other
We offer bathtub installations for existing and new construction homes. Many of our clients reach out during a home renovation or remodeling project. Our team installs new bathtubs in the main bedroom suites. Our crew also replaces old tubs with new units. We offer a range of bathtub styles, including combination bathtub and shower products.
How Improper Tub Installation Can Adversely Affect Your Home
Many things can go wrong with a DIY or unprofessional bathtub installation. Incorrect leveling of the tub causes water to spill onto the floor. A drain problem results in clogs or wastewater backups into the tub, creating a mess, foul odors, and the potential for a bathroom flood. Poor sealing around the tub also leads to flooding. Any water leak from an improper tub installation attracts pests and promotes mold and mildew growth.
Importance of Proper Bathtub Installations
A professionally installed bathtub offers an inviting experience. We install bathtubs with tall sides for long, relaxing soaks in the warm water. Our plumbers also install tubs that offer accessibility features, such as handheld shower heads for easier washing and levers for making quick adjustments to the water temperature. For a luxurious bathing experience, we offer specialty tub installations, including jetted and clawfoot tubs. Professional installation of the tub ensures proper temperature and water flow and prevents hidden leaks.
Tub Installation Problems We Address
We address all types of issues with bathtub installations. Installing a bathtub requires creating a hole in the floor. Improper insulation and sealing around the hole lead to air gaps. The air gaps may cause pipes to freeze, and they create more work for your heating and air conditioning system. We also address foul odors from the pipe and drain. Our plumbers install a P-trap to ensure no sewer gases get into your bathroom through the bathtub's plumbing.
Let Us Install The Tub You Have Always Wanted to Have
Planning a bathtub installation? Ask for an estimate for a professionally installed tub when you contact us at Five Star Plumbing. Call our team or fill out the form to schedule an appointment.