Providing Shower Installation in Northeastern Washington
When you remodel your bathroom, add on another bathroom, or simply need a new shower or a tub-to-shower conversion, look no further than Five Star Plumbing. Our specialists have provided dependable shower installation services throughout Northeast Washington. As a small business and locally owned and operated company, we deliver the best possible customer experience with every installation service we perform.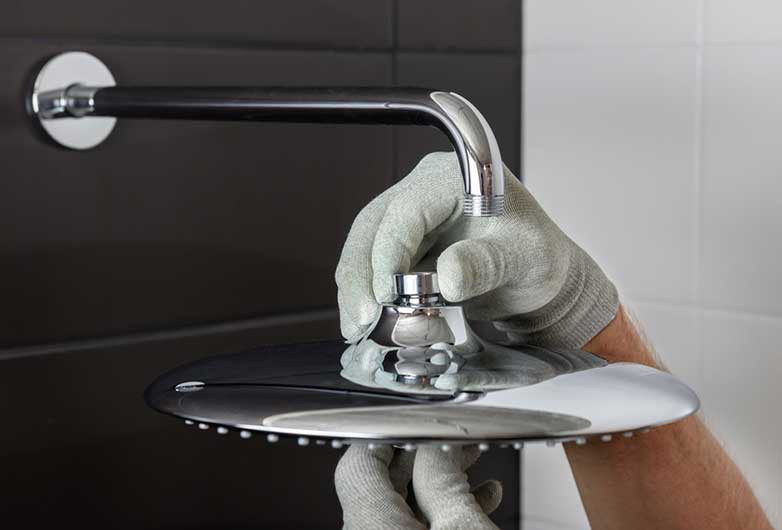 Adverse Effects of Improper Shower Installation
The biggest risk of an improperly installed shower involves leaks. Even a small, slow leak will cause water damage. The moisture attracts pets, including rodents and termites. Water leaks eventually make tiles fall off the wall. Leaking water creates unsightly stains and makes paint bubble and peel. Leaks within walls, ceilings, and floors also lead to mold growth. An improperly installed shower also creates a less enjoyable experience. The water pressure or temperature of the water could feel uncomfortable.
The Benefits of a Professional Shower Installation
A properly installed shower efficiently uses water. It provides a relaxing, comfortable experience that helps you feel refreshed and clean at the end. Choosing our plumbers to install your new shower ensures that all of the plumbing, valves, and fixtures work correctly and don't leak. A hidden leak in your shower could cause a flood, mold damage, or structural damage. Our professionals navigate complicated pipe configurations, unusual architecture, and other features to ensure a successful shower installation.
In existing homes, the pan of a shower may crack, which eventually leads to a leak. A new shower installation prevents considerable water damage. We also use shower installations to address any difficulty in getting into and out of the shower. Our products include accessible showers that accommodate a chair for ease of use. With our shower installations, we also address the need for handheld shower heads, larger shower heads with a higher water pressure level, and shower knobs and levers that are easier to use with limited mobility.
Reach out to us at Five Star Plumbing today to learn more about our shower installation services or schedule an appointment. We look forward to hearing from you.