The Leader in AC and Heating Repair in Northeastern Washington
When your air conditioning or heating system malfunctions, look no further than our team at Norstar Heating & Cooling to fix it. We offer cost-effective AC and heating repair services to home and business owners throughout Northeastern Washington. Our prompt arrival, clear communication, and professionalism make us the right choice for fixing your central cooling or furnace heating system.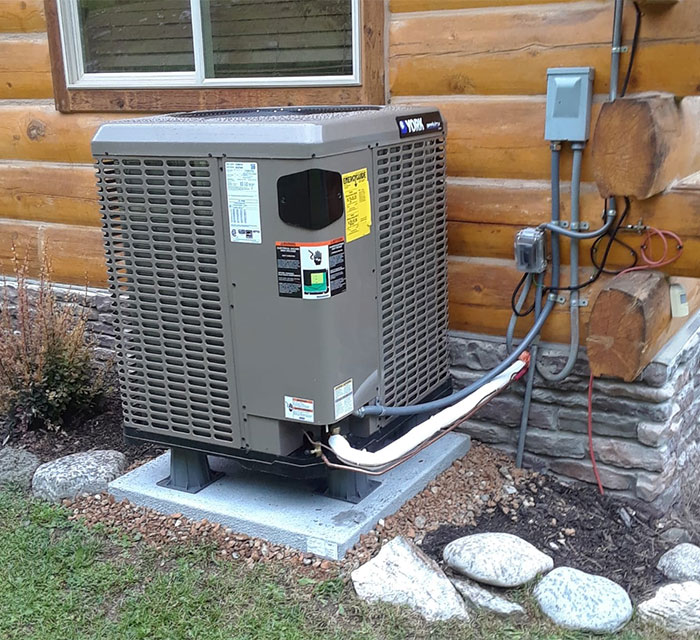 Timely and Efficient Repairs
Our repair services will keep your unit functioning as effectively as possible, and you can rely on your home's heating or air conditioning system to keep you comfortable. Here is what you will get from our professionals:
When you contact us, we will send a technician out as soon as possible, so that you will not have to wait longer than necessary for a professional to check your AC or heater. Our services are conducted efficiently and we will be done in no time. Be a member and become part of our priority list!
Our AC technicians quickly get to the source of the problem and provide effective repair options to solve it. A professional air conditioning repair restores a comfortable temperature and ideal humidity level to your home or building. Prompt repair of your central air conditioning system also lessens the risk of additional damage. By addressing a minor issue, we prevent the need for a premature replacement of your cooling system.
At Norstar Heating and Cooling, we also understand how essential it is to have a reliable heating system. Heaters should be as efficient and consistent as possible to ensure you are comfortable. With our dependable heater maintenance, repair, and installation services, we are prepared to assist you in meeting your needs. Our HVAC technicians have over 40 years of combined industry experience and can work on all heating systems. We keep common replacement parts and repair tools on hand, so our technicians can quickly repair your heater. Our objective is to have your heat restored as soon as possible.
We Specialize in the Following
All types of air conditioning and heating systems need an annual preventive maintenance visit performed by an HVAC technician. Our preventive maintenance services for ACs include cleaning the condensate line, changing the air filter, removing debris from the condenser and evaporator coils, checking the wiring and connections, and measuring the refrigerant level. For heating units, our specialists will examine the system, look for potential problems and make any necessary adjustments. We will assist you in keeping your heaters in good condition for years.
If you have a heater or cooling unit that is having issues, our repair specialist will help you. We will quickly diagnose the problem and resolve it, so you can continue enjoying warm air or water throughout your entire property. When you reach out to us for an AC repair, we quickly arrive and start the diagnostic process. For newer air conditioners, we have tools that show us the system error code. Our technicians take the time to explain the issue to you and provide you with a detailed written report of our findings.
If the system's age exceeds 10 years or the system requires a major repair, we may recommend an equipment replacement. We install new energy-efficient air conditioners for homes and businesses. Our crew is equally capable of providing high-quality heater replacement and installation. Our engineers will assess your home, current system, and heating requirements to recommend the best options. We will also custom design a new heater that optimizes performance, ensuring your replacement unit outlasts the old one.
Find Out More From Our Team Today
For more details about our residential and commercial AC and heating repair services in Northeast Washington, contact us at Norstar Heating & Cooling today. You may also call our team or fill out the form to make an appointment with our licensed and certified technicians.