Top-Notch Shower Services in Northeastern Washington
When your shower suddenly malfunctions, you need a prompt and reliable plumber to address the problem. At Five Star Plumbing, we offer top-notch plumbing services for home and business owners located in Northeastern Washington. Our plumbers troubleshoot the problem with your shower and resolve it as quickly as possible.
Common Shower Problems We Address
We address anything that can go wrong with a shower. One of the most common calls we receive involves noisy showers. This often results from pressure issues or a buildup of air or minerals in the pipe. We also address problems with the water temperature, such as blasts of scalding water or cold water. Our plumbers resolve low water flow and damaged pressure relief devices.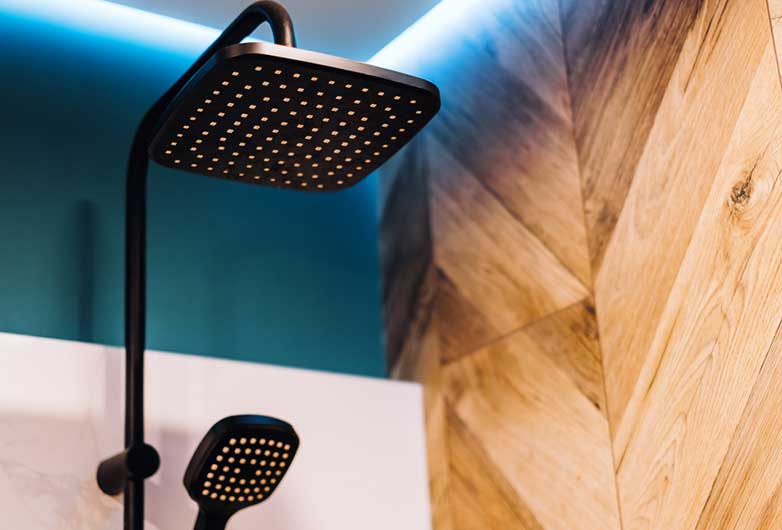 Importance and Benefits of Professional Shower Services
Our shower services prevent water damage to your bathroom and the rest of your home or business. We accurately diagnose the issue and fix it right the first time. Our professional shower services may increase your enjoyment of the showering experience. With quiet pipes, optimal water pressure and flow, and the right temperature of the water, you'll be able to relax and start or end your day with a pleasant showering experience. Our shower services also save you money by eliminating wasteful leaks and fixing flow and temperature issues with the water.
Preventative Shower Maintenance
We clean shower heads and remove mineral scale from shower pipes. Our plumbers also make adjustments to thermostats and supply valves and check for leaks during maintenance visits.
Diagnostics and Repair of Shower Issues
Whenever possible, we use minimally invasive techniques to diagnose shower problems and repair them. Once we know the cause of the problem, we offer repair options. As soon as you agree, we will start fixing your shower. Our cost-effective repairs allow you to resume your usual activities as quickly as possible.
Shower Equipment Replacement
When you need a new shower head, tile surround, pipe, diverter tub spout, handle, valve, pan, hose, clean-out, or any other part in your shower replaced, count on our experienced plumbers. We also offer complete shower installations and replacements. Our plumbers can convert your old bathtub and shower combination unit into a step-in shower.
Contact Five Star Plumbing
Learn more details about our shower services or make an appointment with our plumbers for a shower repair. Call us or fill out the online form to schedule an appointment.