Expect Top-Notch Water Heater Installation in Northeastern Washington
When it comes to your hot water needs, it pays to count on the expertise of the top local team. At Norstar Heating & Cooling and Five Star Plumbing, we are highly regarded for our full range of services, which includes water heater installation in Northeastern Washington. Say goodbye to shoddy work and ensure your peace of mind when you schedule an appointment with our team.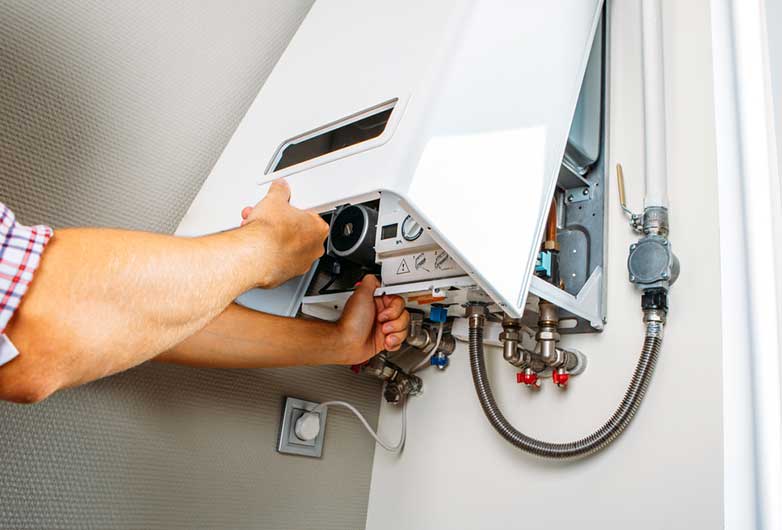 Most people can't imagine a morning without a hot shower or a day without hot water for laundry, dishes, and other basic chores. Water heaters are a modern convenience that is practically a necessity. That's why you should take steps to be informed about your system and ensure it receives proper maintenance.
Aside from the unique details specific to manufacturers and brands, water heaters fall into several distinct categories based on the type of energy they use and how they transfer that heat to the water. Currently, there are several water heater options including those that rely on heat pump technology, electric energy from the grid, and solar panel energy.
Benefits of Expert Installation
Relying on our professional team for your planned water heater replacement or installation means you don't have to face tough decisions alone. One of the first benefits of our water heater services is information. We help our clients understand the options available and what kind of things they need to think about to make an informed decision.
Of course, the actual installation can be a technically demanding job by itself. It's a project that requires the right training, equipment, and licensing. There's nothing wrong with doing research on your own, but water heater repair, maintenance, and installation should be left to the pros.
Losing hot water isn't usually an emergency, but failing to properly maintain or install a unit can create one. Faulty installations can create significant personal safety risks, especially to young children, and present a fire hazard. There is also the potential consequence of not being covered in the event of a system failure or property damage stemming from installation errors.
The benefits of a successful installation are obvious: water heaters tend to last longer and work better when installed by licensed technicians. Nothing compares with real results, especially when failure means taking a cold shower on a freezing winter morning. Professional water heater installation services by Norstar Heating & Cooling gives you peace of mind and the security of knowing that there is a reputable name behind the work.
Call us or fill out the form to schedule an appointment.