We Are Mitsubishi Diamond Preferred Dealers
When your current heating and air conditioning system uses too much electricity or no longer effectively maintains your comfort, it's time for an equipment replacement. A Mitsubishi mini-split heat pump delivers year-round climate control for your Northeast Washington home. At Norstar Heating & Cooling, our team installs these state-of-the-art heating and cooling systems in new builds and existing homes throughout the area.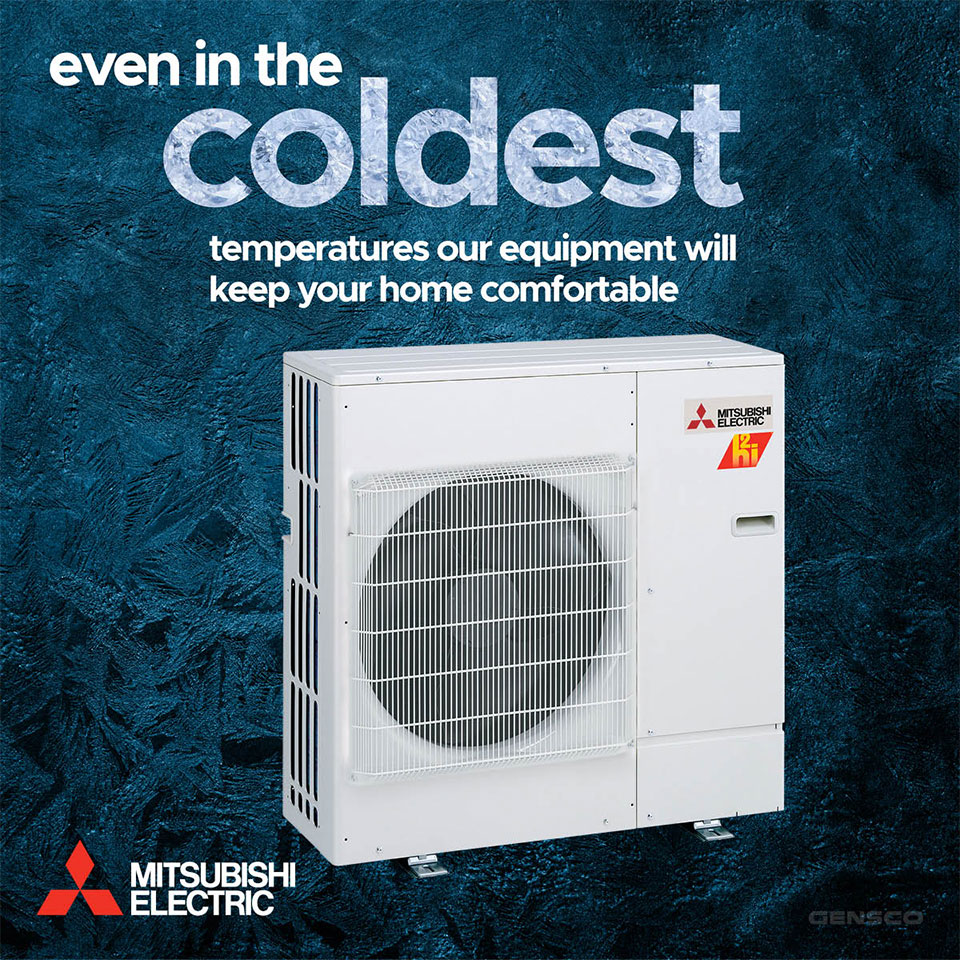 Why Mitsubishi Mini-Splits Are Your Best Bet
With a Mitsubishi mini-split heating and cooling system, you enjoy the ultimate in comfort. These systems operate quietly, and they won't disturb your sleep or concentration if you work from home. If you only use one or two rooms in your home most of the time, these systems offer compatibility with zoned climate control. Like other Mitsubishi products, these mini-splits provide many years of reliable, energy-efficient, and convenient operation.
Discover their Features and Main Benefits
Mitsubishi mini-splits feature three system components. The outdoor unit looks like a traditional air conditioner compressor. Each indoor unit mounts onto the floor, ceiling, or wall, allowing you to choose a configuration that meets your aesthetic preferences. One outdoor unit pairs with up to five indoor units for zoned climate control. The third system component, a system controller, works with a handheld remote, wall unit, or an app on your phone. You can control your home's temperature from anywhere, monitor electricity use, and create customized comfort zones with Mitsubishi mini-splits.

Trust the Norstar Heating & Cooling Team
As Mitsubishi Diamond Preferred Dealers, we have access to new equipment before other HVAC companies. Among the privileges of having this status is we are one of the few dealers that can provide clients with a 12-year parts warranty. Each of our technicians also completes factory training on the installation, maintenance, and repair of these systems. Our dependable technicians recommend two annual preventive maintenance visits per year for your new mini-split. A springtime tune-up prepares the system for the cooling season, and an autumn maintenance visit promotes efficient operation in the wintertime. Our diagnostic and repair services address error codes and other issues with your heating and cooling system.

Contact Us to Learn More About Mitsubishi Mini-Splits
We install Mitsubishi mini-splits in newly built homes as well as existing homes. Their design flexibility works with and without ductwork, and we can retrofit a Mitsubishi mini-split when you need a replacement heating and cooling system. For more details about Mitsubishi mini-splits or to schedule a consultation with our installation team, reach out to us at Norstar Heating & Cooling today.