Wiring Installation for Northeastern Washington Clients
When your Northeast Washington home or business needs new wiring, turn to our trusted electricians at Norstar Heating & Cooling. Since 1994, we have been providing outstanding electrical services to home and business owners throughout the area. We offer wiring installation in existing buildings and homes as well as remodeling, home additions, and new construction projects.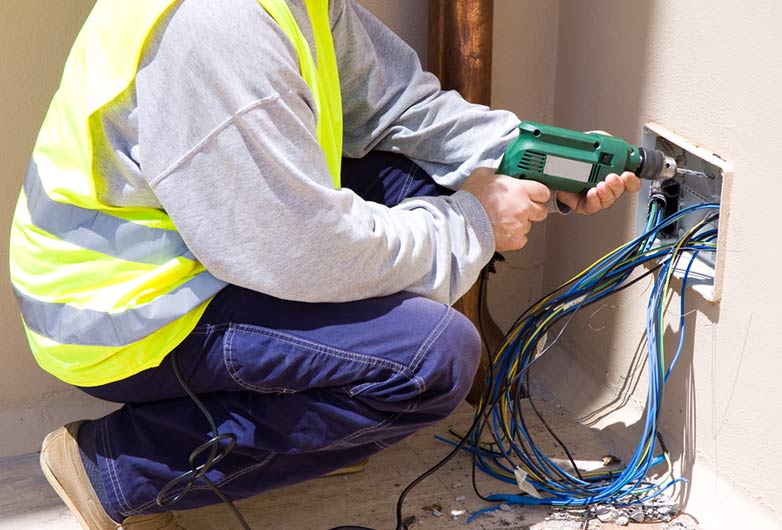 Our electricians offer whole-home and whole-building wiring installation as well as wiring installations for specific needs, such as a light fixture. We handle all of the cabling, connections to sockets and outlets, and pairing with the circuit breaker or panel. When you need a wiring installation, we inspect your home or building to determine which type of wiring you need for a safe and efficient electrical system.
When you have us install new wiring in your home or building, you can rest assured knowing that the system will operate safely and correctly. New wiring uses more efficient and safer materials. You won't have to deal with the inconvenience of outlets that don't work or switches located in an inconvenient place. We also make sure that your home or building meets or exceeds today's electrical and fire codes.
Our wiring installations address safety hazards related to antiquated wiring setups. In modern homes and businesses, devices and appliances draw more electricity than wiring and panels installed 30 years ago can handle. We upgrade and update the wiring to keep your home or building safe and protect all of your devices. Our electricians also address issues with overheated outlets, arcing outlets, and switches that don't work. If your circuits trip or you can't use the microwave at the same time as the oven, our wiring installations fix these issues.
Never Leave Installation In The Hands of Non-Experts
An improper wiring installation puts your home or business at risk of an electrical fire. Improper wiring leads to overheating. It can also create sparks that ruin sensitive electrical components in smartphones, laptops, tablets, and other devices. Poor wiring technique may cause your circuits to trip. Improper wiring may also cause serious bodily harm from burns or electrocution. By choosing our licensed, bonded, and certified electricians to properly install your new wiring, you can safely go about your usual activities with peace of mind.
Make the Most of Our Wiring Installation Services
When it comes to residential and commercial wiring installation services, look no further than Norstar Heating & Cooling. Call our team or fill out the form for an appointment.