Professional Smoke Detector Installation in Northeastern Washington
Our experienced Norstar Heating and Cooling technicians share your concern for your safety. We can assist you in choosing and installing the appropriate smoke detector for your residence or commercial property. Along with smoke detector services, we also provide a broad array of electrical solutions, including repairs and thorough checkups of the electrical connections & wiring, surge protection, and more.
When you entrust the work to one of our skilled specialists, you can be confident that it will be correctly done since we'll go above and beyond to make sure it's safe and functional.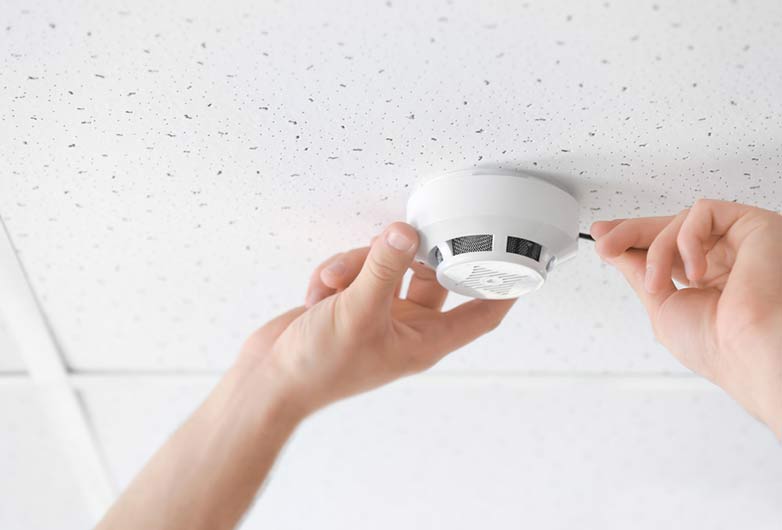 Importance and Benefits of Professional Smoke Detector Installation
In the case of a fire, a few seconds could mean the difference between life and death. That is why a smoke detector that is professionally set up will help. You will benefit from working with our knowledgeable specialists in the following ways:
Installation is done correctly, the first time
Our vetted electricians plan all installation details before they begin working. This helps to avoid errors during installation and ensures the long-term functionality of your smoke detectors.
We provide you with 24-hour monitoring services every day of the week. This enables early detection in the event of a fire by the installed smoke detector system, which automatically informs the fire department, and firefighters are sent to your location to bring the fire under control without dela
We install smoke detectors in strategic areas where they can easily detect smoke and provide an early warning in the incident of a fire, allowing people to evacuate safely.
Adverse Effects of Improper Installation
Since smoke detectors are essential for fire safety, it is crucial to prioritize proper installation and positioning. Otherwise, you are likely to experience:
At Norstar Heating and Cooling, we provide electrical services to residential and business clients within Northeastern Washington. Contact our incredibly helpful team any time if you need assistance installing or repairing a smoke detector. Be sure to call us or fill out the form for an appointment.