Lighting Repair in Northeastern Washington
Light fixtures help you maintain a safe indoor and outdoor environment at your Northeastern Washington home or business. Proper lighting also facilitates routine activities, such as cooking, working from home, cleaning, and reading. Specialty lighting adds character and beauty to your environment and makes specific tasks easier. When your lighting malfunctions, count on our certified and licensed electricians at Norstar Heating & Cooling to repair it for you promptly.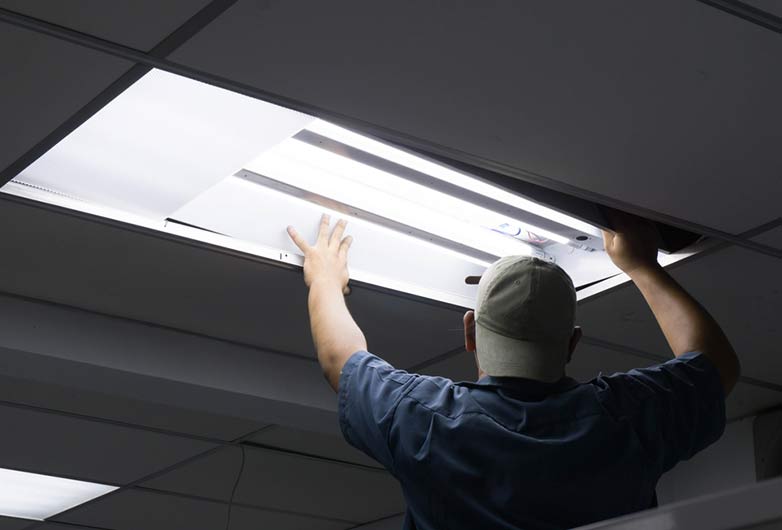 Count on Our Team for Reliable Lighting Repair Services
The transition from candlelight to electrical lights more than 100 years ago provided an incredible level of convenience for home and business owners. Most people spend little time thinking about their lighting, but once a problem develops, it impacts nearly every activity you do. We offer accurate and precise lighting repair services for home and business owners. Our emergency services ensure that you can maintain a safe and well-lit environment at all times.
Common Lighting Problems We Address
We address any issue that occurs in your lighting fixtures and the wiring and switches that serve the fixtures. Some of the most common lighting issues we address are:
Why Professional Lighting Repairs Are Your Best Option
Our electricians have decades of combined experience solving all types of lighting problems. We fix all makes and models of light fixtures and switches, including older light fixtures as well as modern units. We handle both interior and exterior lighting repairs. Our repairs address safety hazards that put your home or building at risk of an electrical fire. Through our prompt lighting repair services, we also address safety issues such as poorly lit entrances, hallways, and exits that put your guests, employees, and household members at risk of falls and other injuries. After we perform a lighting repair, the area will have sufficient light for any activity you need to do. The area will also have ample illumination for safety and security purposes. By fixing switches and eliminating problems with unwanted dimming and flickering, we make your environment more comfortable and convenient.
Take Control and Get Comfortable
Find out more about our lighting repair services when you reach out to Norstar Heating & Cooling today. You may also give us a call or fill out the form to schedule a lighting service visit with our electricians.